Pig Melon
---
A volunteer-run studio, gallery and project space in Boorloo Perth, WA.

---
Pig Melon aims to provide a safe, welcoming, and well-resourced environment for emerging and mid-career artists that enables the exploration and exchange of ideas, knowledge and skill. Above all, Pig Melon aims to provide a nurturing and empowering experience for artists, audiences and facilitators.


Luisa Hansal and Leigh Craft established Pig Melon in 2019. Since then, Pig Melon have presented more than 66 exhibitions and events featuring over 190 artists. Pig Melon is grateful for all the people that have contributed – we wouldn't exist without you all and we are truly grateful and blessed to be a part of such a generous, respectful and loving community.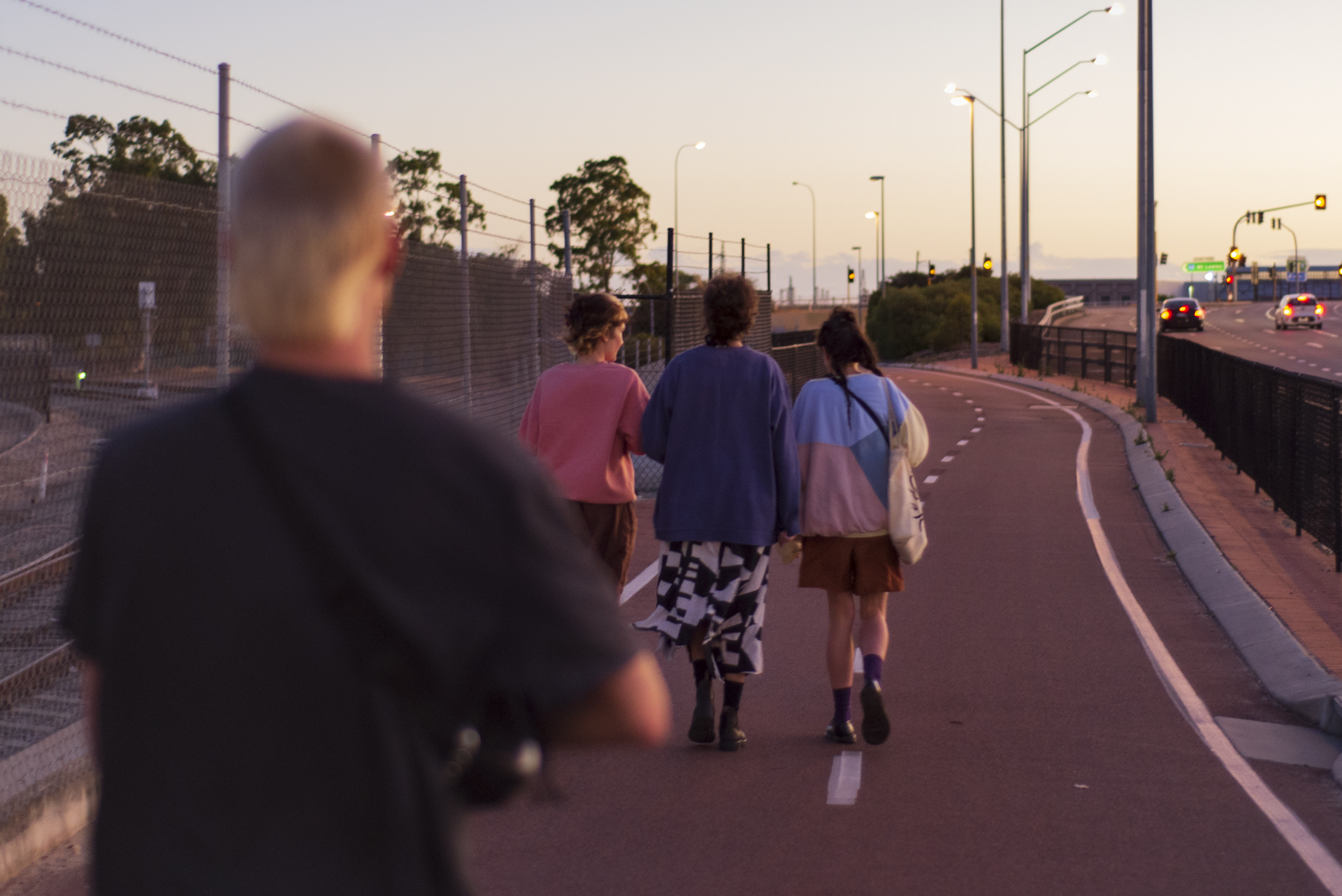 Pig Melon staff walking to the river after an opening.

Pig Melon directors are Luisa Hansal and Leigh Craft, assistant curator is Liz Smith, chef is Fritz Hansal, photos by Guy Louden.

Accessibility: exhibitions and events are held on ground floor. The narrowest doorway on premises is 79cm wide. Openings can be busy and loud, and in summer, hot. Please contact us if you require more info or assistance.

We acknowledge the Whadjuk people of the Noongar nation, the traditional and rightful custodians of the land on which we operate. We recognise their strength and resilience and pay respect to their Elders past, present, future.